This job has expired on Jobgether
The employer is not accepting new applications
Senior Director Creative Services (Remote)
Remote:
Full Remote
Experience:
Mid-level (2-5 years)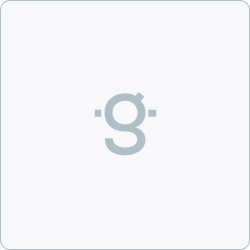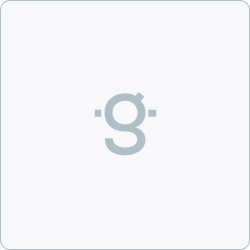 Vericast
Job description
Your missions
Company Description
Vericast is a premier marketing solutions company that accelerates profitable revenue growth for the thousands of businesses it serves directly by influencing consumer purchasing and transaction behavior at scale while engaging with over 120 million households daily. We are recognized as leading providers of incentives, advertising, marketing services, transaction solutions, customer data and cross-channel campaign management, and intelligent media delivery that create millions of customer touch points annually for their clients. For more information, visit http://www.vericast.com or follow Vericast on LinkedIn.
Job Description
The Senior Director of Creative Services sets a high standard for creative excellence for the Vericast organization. They lead a team of creative professionals to develop concepts, content and design for award-winning multi-channel creative for Vericast Clients, as well as effective templates, tools and processes for best practice Solutions. They interface with teams across Vericast and evaluate the need to expand creative capabilities across channels, verticals and products, identifying resources, technology and process requirements. They assist in business development for existing and prospective clients by providing creative insights and strategic recommendations to Sales, Clients and Product Managers. They provide creative consultations, strategy and presentations, virtually and onsite. They formulate, organize, and implement departmental goals, objectives, policies, and procedures across multiple locations.
KEY DUTIES/RESPONSIBILITIES
Leads the Creative Team to develop award-winning creative for mail, email, mobile, web, collateral and other channels that drive results for clients. Leads the team to leverage proven direct response creative best practices to develop effective concepts, copy and design for Solutions templates. Leads creative the team to develop, refine and execute efficient workstream processes, supported by reliable QA processes. Coaches creative leaders to communicate with Sales and Client Managers, developing and executing creative elements according to schedule, leveraging channel best practices to maximize effectiveness and yield desired results. Establishes the department's structure, supports efficient work processes and sets the standard for high quality resources, both internal and freelance.
Manages and motivates a team of creative professionals. Monitors work quality, initiates problem-solving; provides and oversees training and development opportunities; serves as a mentor and coach; works with employees to establish goals and objectives in alignment with the Vericast org, completing annual performance evaluations and periodic performance updates. Implements coaching and/or discipline, when necessary, builds teamwork and encourages innovation. Recommends staffing requirements and works with Human Resources to meet such needs; hires and oversees a team of freelance creative positions as necessary.
Mentors creative leaders to plan and articulate creative strategies and may develop strategies for key opportunities and present to Clients or prospects. Consults with Sales and Strategy to recommend creative strategies pre-sale.
Assists in business development by working with a pitch team to develop RFPs, creative strategy, and spec creative. Presents creative capabilities and creative recommendations to clients and prospects, and lends creative insights to new product development.
Plans, administers, and evaluates creative policies, procedures, and activities; develops long-range plans and goals for the department in alignment with company-wide strategic plans; conducts or directs reporting to determine success in accomplishing goals and to address any quality issues; serves as a member of company management committees, participating in planning meetings, retreats, and projects.
Manages creative product pricing and financial requirements; reviews and manages departmental operations and costs, accessing reporting as needed; recommends additional resources, equipment, supplies and services, and recommends required funding for these and other future improvements.
Qualifications
EDUCATION
Bachelor's Degree in with a concentration in advertising, communications, fine arts, graphic design, or other relevant field of study. (Required)
Master's Degree in - A plus to have a master's degree in one of the above concentration or experience equivalent. (Preferred)
EXPERIENCE
Must have minimum of 8 years in the financial sector. (Required)
Must have a minimum of 10 years senior/executive creative management experience with an agency, digital or direct response provider, leading teams to develop integrated print and digital marketing within a complex organization. Agency creative services a plus. (Required)
Must have a minimum of 12 years hands-on experience as a designer or copywriter. (Required)
Must have experience leading a print and digital production studio, establishing strong QC processes.
Must have a minimum of 3 years' experience working with product development to bring successful new marketing products to market. (Preferred)
KNOWLEDGE/SKILLS/ABILITIES
Must communicate effectively both orally and in writing. Ability to train and supervise employees, resolve problems and perform dynamic client presentations.
Must have demonstrated knowledge of creative strategy, copywriting and design with strong working knowledge of experience design, branding, interactive commerce, and creative development and processes for all channels including mail, email, mobile, web, video, animation and advertising print.
EQUIPMENT/SOFTWARE UTILIZED
Tools helpful for this position include Word, Photoshop, Illustrator, InDesign, Flash, PowerPoint, Excel, QuickBase and HTML.
COMMUNICATION AND CONTACTS
Interfaces with a variety of internal & external audiences to proactively develop and influence strategies.
DECISION MAKING
Requires broad conceptual judgment and ability to deal with complex factors not easily evaluated. Owns interpreting business strategy and translating it into tactical departmental strategies and plans. Responsible for addressing complex business issues through subordinate directors, and other leaders, beyond immediate needs or where established policies may not be aligned with business needs/objectives. Develops guidelines, processes and procedures for assigned functional area(s) through subordinate directors. Manages complex projects across multiple functions that have a significant impact on the company. Directs and assesses the results of directors, and others, providing feedback, development, and coaching. Makes strategic decisions that influence efficiencies and impact product Profit & Loss (P & L).
Additional Information
Base Salary: Minimum $135,000- Maximum $175,000
Position is eligible for a 15% annual bonus incentive program.
The ultimate compensation offered for the position will depend upon several factors such as skill level, cost of living, experience, and responsibilities.
Vericast offers a generous total rewards benefits package that includes medical, dental and vision coverage, 401K and generous PTO allowance. A wide variety of additional benefits like life insurance, employee assistance and pet insurance are also available, not to mention smart and friendly coworkers!
At Vericast, we don't just accept differences - we celebrate them, we support them, and we thrive on them for the benefit of our employees, our clients, and our community. As an Equal Opportunity employer, Vericast considers applicants for all positions without regard to race, color, creed, religion, national origin or ancestry, sex, sexual orientation, gender identity, age, disability, genetic information, veteran status, or any other classifications protected by law. Applicants who have disabilities may request that accommodations be made in order to complete the selection process by contacting our Talent Acquisition team at talentacquisition@vericast.com. EEO is the law. To review your rights under Equal Employment Opportunity please visit: www.dol.gov/ofccp/regs/compliance/posters/pdf/eeopost.pdf.
#LI-KK1 #LI-REMOTE
Required profile
Mid-level (2-5 years)
Check out the description to know which languages are mandatory.