Lust auf einen flexiblen Nebenjob aus dem Home Office?
Flexscore
Flexible working hours
Flexible working days
Remote:
Full Remote
Contract:
Freelance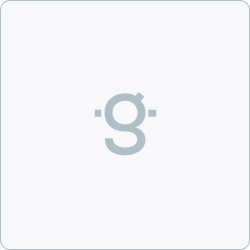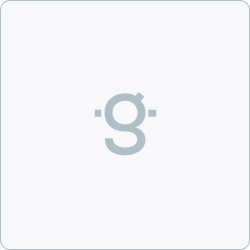 Nachhilfeunterricht
Job description
Your missions
Du suchst einen Nebenjob? Arbeite, wo und wann du möchtest und verdiene dir nebenbei etwas dazu! Wir von Nachhilfeunterricht suchen Tutoren (m/w/d) in den verschiedensten Fächern. Gib Online- oder Präsenzunterricht und verdiene zwischen 15-35€ pro Stunde.
Wähle aus über 300 Fächern:
Naturwissenschaftlicher Unterricht: Mathematik, Biologie, Chemie, Physik, Technik, Statistik...
Sprachen: Deutsch, Englisch, Spanisch, Französisch, Portugiesisch, Italienisch, Chinesisch, Japanisch...
Computer- und Technikunterricht
Workshops, Kurse und andere Themen!
Aufgaben
Unterrichte Schüler in ganz Deutschland online von zu Hause aus oder in deiner Nähe und teile dir deine Arbeitszeiten flexibel ein
Wähle die Themen von denen du selbst begeistert bist und biete deinen Unterricht auf der Grundlage deiner Kenntnisse und Erfahrungen an
Qualifikation
Keine Vorkenntnisse im Unterrichten erforderlich
Grundkenntnisse in dem zu unterrichtenden Fach
Benefits
Flexible Arbeitszeiten, bestimme den Zeitplan je nach deiner Verfügbarkeit
Home Office: Möglichkeit Remote/von zu Hause aus zu arbeiten
Du bestimmst den Preis deines Unterrichts (15-30€/h)
Du wirst Teil der größten Gemeinschaft von Privatlehrer*innen in Europa sein
Um Teil unserer Nachhilfelehrerinnen zu werden, ist es nicht nötig, deinen Lebenslauf oder Leistungsnachweise einzureichen. Wir freuen uns auf dich! *
Über uns:**
Wir sind eines der führenden Nachhilfe- und Unterrichtsportale in Europa. Unsere Lehrerinnen unterstützen Schülerinnen in verschiedenen Schulfächern, Sprachen sowie technischen und künstlerischen Disziplinen. Die Plattform ermöglicht Lehrerinnen das Hochladen von Inseraten für Nachhilfe- oder Privatunterricht und bringt so Schülerinnen und geprüfte Nachhilfelehrer*innen zusammen.
https://www.youtube.com/watch?v=gsYOvmONEjU
Required profile
Check out the description to know which languages are mandatory.
Go Premium: Access the World's Largest Selection of Remote Jobs!
Largest Inventory: Dive into the world's largest remote job inventory. More than half of these opportunities can't be found on standard platforms.
Personalized Matches: Our AI-driven algorithms ensure you find job listings perfectly matched to your skills and preferences.
Application fast-lane: Discover positions where you rank in the TOP 5% of applicants, and get personally introduced to recruiters with Jobgether.
Try out our Premium Benefits with a 7-Day FREE TRIAL.
No obligations. Cancel anytime.